Food Pantry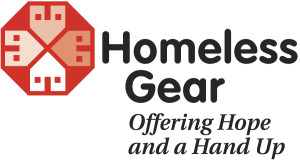 The Murphy Center operates four food programs to serve individuals and families who are homeless.  We are providing food to the homeless, those in jeopardy of becoming homeless, formerly homeless families that have become newly housed and families in crisis.  We are distributing food to people in need Morning, Noon and Night!
Morning Day Services:  Nearly 25,000 guest annually are provided a continental breakfast including coffee, hot chocolate, oatmeal, pastries, fruit, bread and other items to start their day and to get warm every morning Monday Through Friday.
Take-Away Meals: 65 meals in "take-away" style are distributed Monday Through Friday from 11:00 AM to 12:00 Noon to guests of the Murphy Center.
Family Food Boxes: Family food boxes will be distributed to formerly homeless families that are newly housed or families in crisis who are participating in the One Village One Family program or connected to one of the other programs offered by Murphy Center partner agencies.
Night Street Outreach:  Assembles food bags to distribute three nights a week (Tuesday, Thursday and Sunday) to the homeless in our community.
We anticipate serving the equivalent of more than 55,000 meals in 2018.
You can contribute to these four food programs in one of four ways:
Make a financial contribution
Make a product donation (individually or do a food drive)
Volunteer to work in the food pantry
Your group can gather components and assemble outreach meals and donate them
Please note:
Donations are accepted Monday-Friday, 9:00 a.m. – 4:00 p.m.
Please do not leave donations outside the facility.
For questions please contact Pam Brewer:  Pam@HomelessGear.org or call 970-829-1162
Morning Day Services Program:
Ground coffee
Sugar and creamer packets
Coffee Stir Sticks
Hot Chocolate (Individual Serving Packets–just add water)
Tea
Oatmeal or other Instant Hot Cereal (Individual Serving Packets)
Take Away Meal Program:  (all food items in individual serving sizes please)
Juice Box, Gatorade, Capri Suns, Bottled Water
Plastic Grocery Bags
Paper/Styrofoam/Plastic Cups, Bowls, Napkins, Paper Towels
Plastic Knives, Spoons, and Forks                                
Granola Bars
Peanut Butter (individual serving size)
Fruit Roll Ups or Fruit Snacks
Peanut Butter Crackers
Raisins
Trail Mix
Nuts
Fruit Cups
Pudding Cups
Jerky
Family Meal Box Program:
Canned Vegetables
Canned Fruit
Canned Tuna
Canned Chicken
Pasta
Pasta Sauce
Nuts
Jams
Honey
Granola
Apple Sauce
Cereal
Cup-A-Noodles
Instant Soups
Instant Mac and Cheese
Night Street Outreach Components:
Water
Granola Bars
Fruit Cups
Napkins
Plastic Spoons
Cup-A-Noodles (Just Add Hot Water)
Juice Box or Capri Sun